Over the past few weeks a number of amazing trailers have dropped including some from comic book franchises that promise to be amongst the most talked about movies of the year. The trailers for "Wonder Woman", "Batman v Superman" and "Spiderman Homecoming" all came with much hype and expectation and those trailers in more ways than not delivered upon the expectations. This week the trailer for "Thor Ragnarok" came out in a surprising manner since Marvel had not announced that the trailer would come out this week. With that in mind I have decided to give my quick thoughts about the trailer and the impression I got from it.
Thor Ragnarok gave us a trailer which shows that they have completely overhauled the tone and look of the Thor movies as in this one we see it become more light hearted and colourful. The colour palette of the movie is completely changed from the previous Thor movies and it has a feel similar to that of old Jack Kirby comics. I have not been a big fan of Thor movies before this one as I felt they were a bit boring and that Thor as a character on his own was not working, although he was great in The Avengers movies, so I for one do welcome this change.
The trailer is action packed and looks really great as it promises to tell a very intriguing story. In the trailer we see how Hela, goddess of death, attacks Asgard and destroys Mjolnir in an incredible shocking moment of the trailer leading to Thor being captured and having to fight in a gladiator arena against Hulk in a short scene that might have stolen the whole trailer as it highlighted the new tone of the Thor universe, colourful, fun and with epic action.
Cate Blanchett has been one of my favourite actresses since I discovered her in "Lord of the Rings" and in this movie she looks incredible as Hela and I believe is going to portray a character that will quickly become iconic and break the pattern of weak Marvel villains (with Loki as an exception). The trailer has me really excited for this movie and I love the fact that it is expanding the MCU and introducing us to new characters as well as taking us to new locations around the galaxy. This movie looks action packed, Thor is wearing his classic helmet, Hela looks awesome, Loki is back and the Hulk vs Thor fight promises to be such a great fun and epic fight that I think we will all be talking about it for a long time!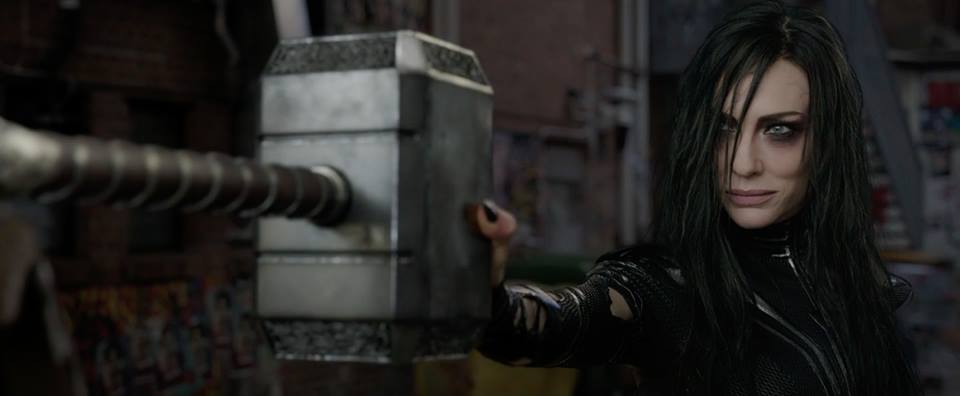 I for one can't wait to see this movie that will drop around the same time as the Justice League in what promises to be a great month for comic book fans! Hopefully this movie will not disappoint us and this new foray into the mythos of Thor in the MCU proves to be entertaining and fun.